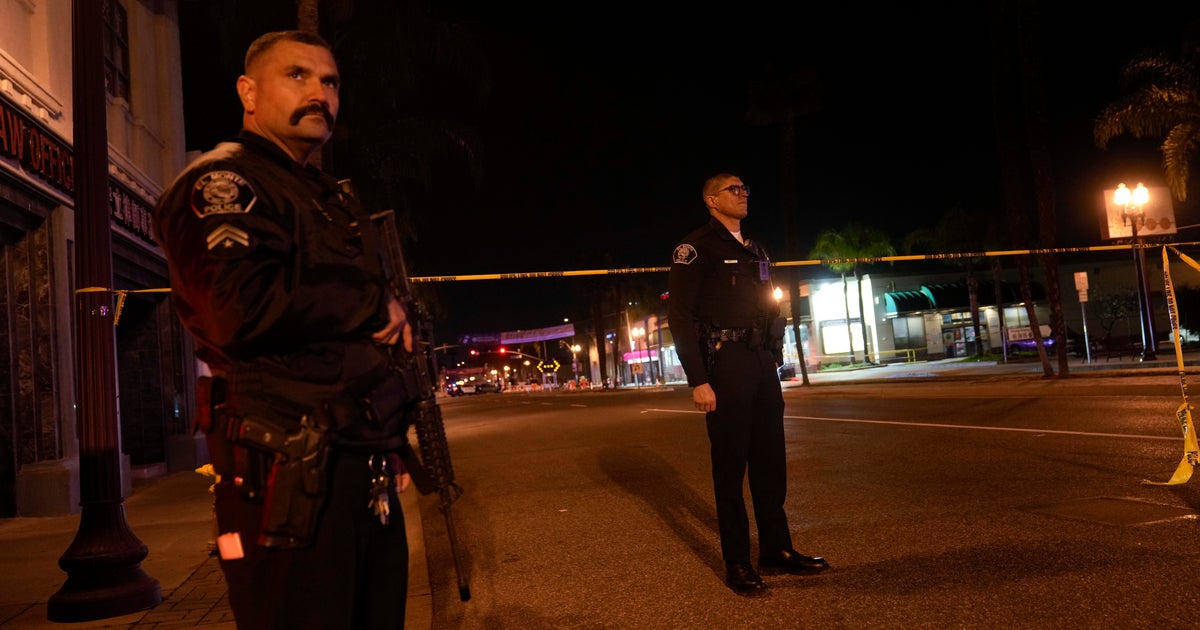 At least nine people are dead after a mass shooting late Saturday in a city east of Los Angeles following a Lunar New Year celebration that attracted thousands, police said.
Sgt. Bob Boese of the Los Angeles County Sheriff's Department said the shooting was reported at 10:22 p.m. and occurred at a business on Garvey Ave. in Monterey Park. The shooter is a male, Boese said early Sunday.
 It was unclear if the suspect was in custody.
Officials provided no information for several hours after dozens of police officers had responded to reports of the shooting.
The Los Angeles Times reported the shooting happened at a dance club, and local resident Wong Wei told the newspaper his friend had been at the club, and she had been in the bathroom when the shooting erupted.
When she emerged, she saw a gunman and three bodies — two women and one person who he said was the boss of the club.
Monterey Park is a city of about 60,000 people with a large Asian population that's about 10 miles from downtown Los Angeles.
Saturday was the start of the two-day festival, which is one of the largest Lunar New Year events in Southern California. Earlier in the day, thousands of people attended the annual festival.
One neighbor told CBS Los Angeles the gunshots sounded like fireworks, but due to the celebrations in the area, he did not think much of it at the time. 
Seung Won Choi, the owner of a nearby seafood restaurant, told the Los Angeles Times that three people rushed into his restaurant. The people, he said, said there was a gunman with a semiautomatic gun who had reloaded after opening fire.
"Our hearts go out to those who lost loved ones tonight in our neighboring city, Monterey Park, where a mass shooting just occurred," Los Angeles City Controller Kenneth Mejia said in a tweet.
The United States saw 647 mass shootings last year, according to the Gun Violence Archive website, defined as an incident with four or more people shot or killed, not including the shooter.
More than 44,000 people died from gunshot wounds in 2022, more than half of which were suicides.
The country has more weapons than people: one in three adults owns at least one weapon and nearly one in two adults lives in a home where there is a weapon.
This is a breaking news story. Please check back for updates.


This article is first published on Source link