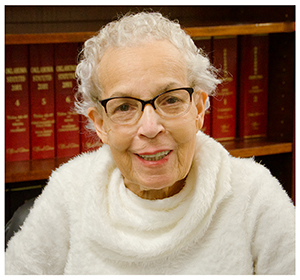 Chamberlain Recreation Center to be Renamed in Honor of Community Advocate Jane A. Malone; Community Event Scheduled for Feb. 8
1/24/2020
This article was archived on 2/9/2020
Mayor G.T. Bynum, Councilor Hall-Harper, Jane A. Malone and the Tulsa Parks and Recreation Dept. will hold a building dedication and reopening celebration at Chamberlain Park, 4940 N. Frankfort Ave. on Sat., Feb. 8 at 10 a.m. to formally rename Chamberlain Recreation Center to the Jane A. Malone Center in Chamberlain Park. 
Mayor Bynum announced last year the City would reopen the Recreation Center in Chamberlain after being closed for five years and would rename the Center in honor of Chamberlain neighborhood and community advocate, Jane A. Malone, who has consistently promoted the improvement and reinvestment in Chamberlain Park and the recreation center.  
The community event is open to the public and will begin with a community pep rally, music and entertainment from local schools and community groups. City officials will provide remarks and conclude the ceremony with the building unveiling. The public is invited to stay and celebrate at the Center with light refreshments, music, family activities, prizes and more provided by Tulsa Parks and local community partners following the event. 
The Jane A. Malone Center in Chamberlain Park offers residents access to a weight room, full gym with a basketball court and bleachers, arts and craft room and a multipurpose room. Recreational programming includes dedicated children's playtime and art activities, youth and adult basketball leagues, dance and art classes, pickleball lessons and leagues, and fitness classes and recreation events for adults over 50 years old. Residents can also rent space in the center for personal and community events. There is a separate annex building available for rent with its own kitchenette and bathrooms.  
The Jane A. Malone Center in Chamberlain Park is now open Monday – Friday 8 a.m. to 7 p.m. and Saturdays from 9 a.m. to 1 p.m. To learn more, visit: www.tulsaparks.org 
This article is first published on Source link