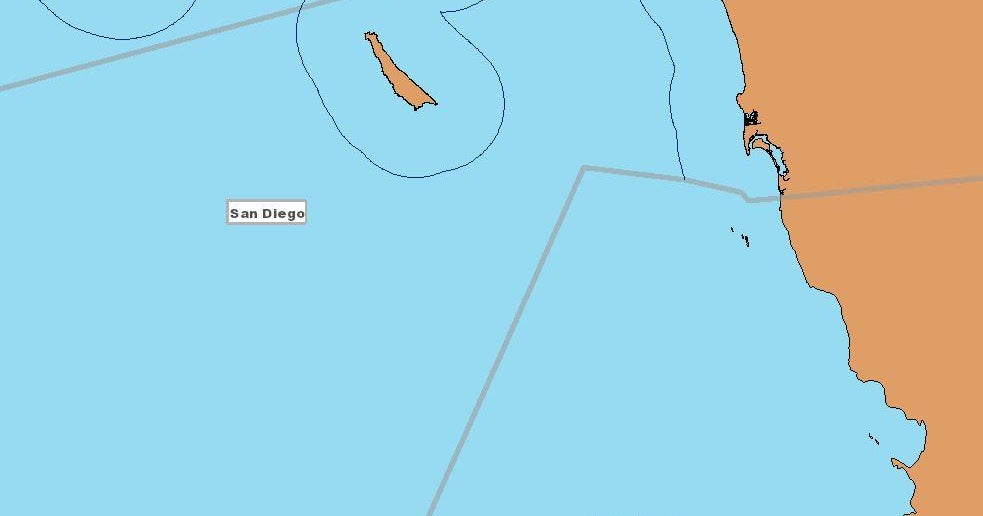 Eighteen people have been rescued from a broken-down motorboat found about 16 miles southwest of San Diego in international waters near the U.S.-Mexico border, authorities said. According to the US Coast Guard, there were at least two small children on board, a 2-year-old girl and a 4-year-old boy.
The passengers said they were stuck and drifting at sea for five days before they were rescued, a Coast Guard spokesman said in a statement to CBS News. The group told authorities they had no food or water.
The Coast Guard responded to a report Wednesday afternoon from someone on another vessel who spotted a motorboat that appeared to be disabled with people on board "actively trying to stop" the bystander, a spokesman said.
A helicopter crew arrived at the scene around 4 p.m. and loaded the helicopter with as many people as it could carry before heading back to San Diego, according to a spokesman.
In total, the Coast Guard said it rescued seven people, including two children. According to the press secretary, the remaining 11 passengers were rescued by a Mexican Navy ship. Of the passengers rescued by the Coast Guard, three were taken to hospital "due to dehydration, starvation and cold", the spokesman said, adding that all were in stable condition on Thursday.
This article is first published on Source link