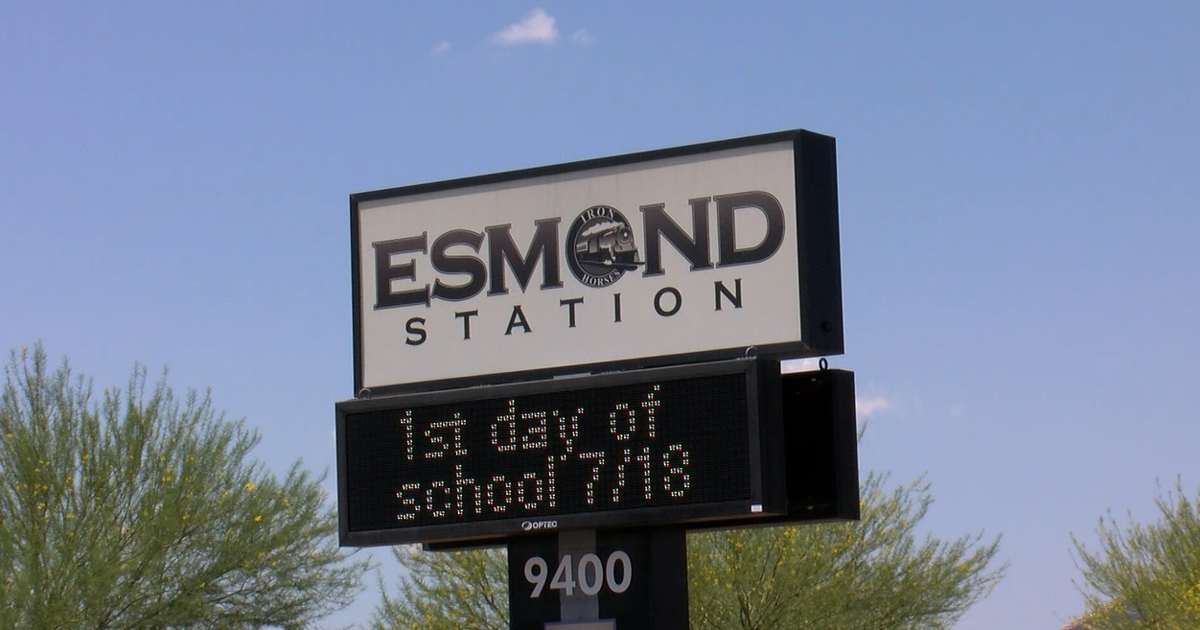 VAIL, Ariz. (KVOA) — Monday is the first day of classes for every K-8th grade school in the Vail Unified School District. To prepare for the year, the district hired 188 new teachers.
"With this being my first year here, it's like a whole new world. I love it," said Melayna Ruehling, a teacher at Esmond Station.
Ruehling is one of the 188 new teachers. She said she understands the value of a full staff of teachers.
"A full time teacher in a classroom for the school year is so important for kids because they get to build that relationship with them," said Ruehling. "Without that relationship, there can't be learning."
School districts across the country are struggling to hire teachers. However, with the amount of new hires, Vail managed to find success.
"When I started reading about Vail School District, it was a no brainer. Of course we would come out here," Ruehling said. "This is the best place for opportunities, for any kids, or for me being a teacher. This is such a happy place."
Parents of students at Vail schools see the positive impact of full-time teachers as well.
Jennifer Anderson is a parent of five. 
"It matters. My kids, it matters to them," she said. "We've had situations where we've had a sub. And subs can be great, but it doesn't feel the same."
Ruehling is eager to start class and get the chance to bond with her new group of students.
"That relationship that I get to build with the kids is so special," said Ruehling. "I'm really thankful to be brought on by Vail. It's incredible. I'm looking forward to the school year."
According to the district, this is a record number of teachers hired. With only six open positions left, they said they are thrilled to be starting off the school year fresh and ready to go.
This article is first published on Source link