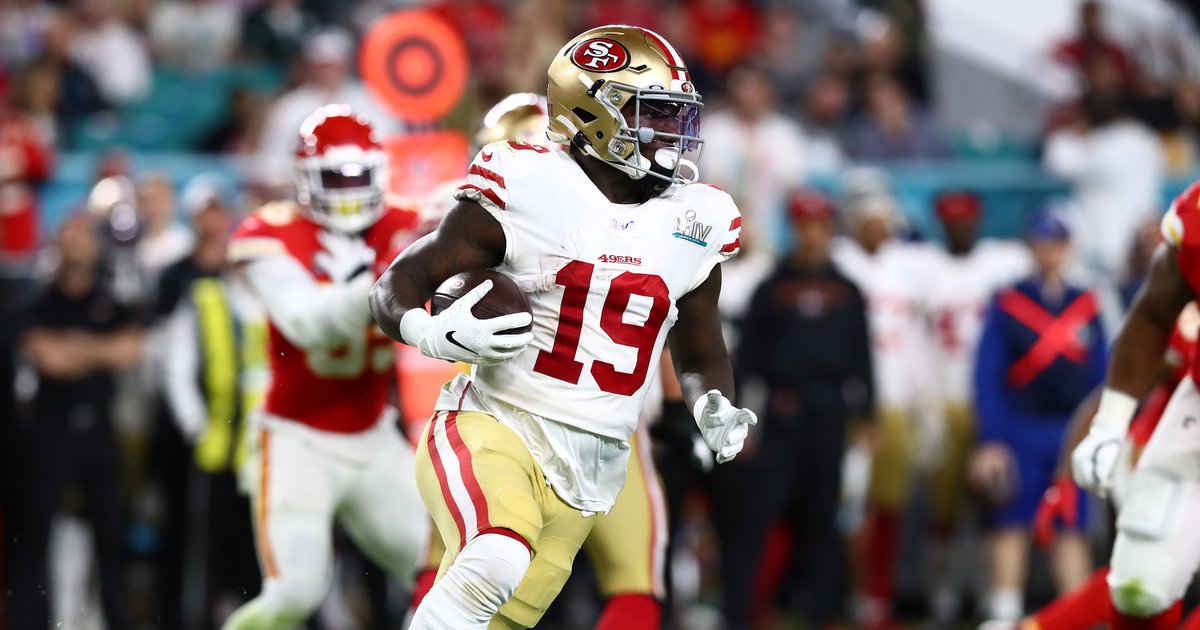 iFour days away from the NFC Championship Game and Philadelphia is foaming at the mouth, ready for the Eagles take on the 49ers. It should be raucous crowd at Lincoln Financial Field with 69,000 rabid Birds fans eyeing a trip to the Super Bowl. This team truly has a home-field advantage. 
49ers All-Pro wide receiver Deebo Samuel, however, does not share that exact sentiment. 
Speaking to the San Francisco media on Wednesday, Samuel did not seem worried at all about the atmosphere at the Linc. Here's a clip of it, as he said, "We know it's gonna be loud, but no stadium is as loud as ours at the end of the day." 
"We know it's going to be loud. But no stadium is as loud as ours. They're at home. NFC championship. They're going to be all riled up. We don't feed too much into that."

-49ers receiver Deebo Samuel pic.twitter.com/VI1MUaTuSl

— John Clark (@JClarkNBCS) January 25, 2023
Be careful what you wish for, Deebo. Eagles fans do not need any bulletin board material when it comes to them acting a fool at a playoff game. Don't feed the beast! As the Vikings saw the last time the Eagles hosted an NFC Championship Game, Philly does not mess around when the Lombardi Trophy is in sight. 
The 49ers play well at Levi's Stadium, sure, but I have a tough time imagining that will compare to the scene in South Philadelphia on Sunday afternoon. 
---
Follow Shamus & PhillyVoice on Twitter: @shamus_clancy | @thePhillyVoice
Like us on Facebook: PhillyVoice Sports
Add Shamus' RSS feed to your feed reader


This article is first published on Source link