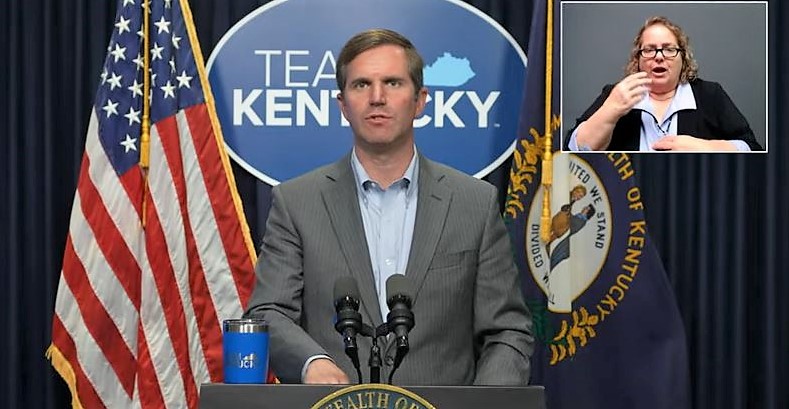 While Kentuckians the last two years have seen considerable difficulties across a number of fronts, one thing has remained constant. And that's record economic growth across the Commonwealth.
In 2021, and perhaps in a rebound against a global pandemic, Kentucky saw a record $11.2 billion invested in the private sector and a record 18,000-plus jobs introduced at the second-highest wage average in state history.
At the same time, unemployment in the state has either dipped to its lowest — or close to its lowest — since reporting such statistics began in the 1970s.
An influx of federal dollars, combined with existing general funds, has created the state's two largest-ever budget surpluses in back-to-back years.
And Kentucky is currently experiencing its largest growth in total revenue in the last three decades.
Numbers don't lie. Is this because Andy Beshear, a moderate Democrat, is the state's governor with a specific spending plan? Or is this because the Kentucky General Assembly owns a Republican supermajority, with its own paws on the biennium budget?
During his Thursday "Team Kentucky" update, the governor was asked about economic development "becoming a centralizing theme" during his first-term administration, and whether the state's great number of coming projects were due to his and his cabinet's work, a buyer's market or Republican leadership.
Beshear said there's reason to credit all three, but that many economic discussions begin at his desk and the executive branch level.
With two catastrophic natural disasters and a COVID-19 pandemic during his tenure, Beshear and his office have answered questions from the left, right and middle, and the state's economic development plan isn't much different. County leadership in the Commonwealth is, more often than not, Republican, and Beshear said he'd share credit with "anyone and everyone" for Kentucky's recent boon.
In several recent economic announcements, Beshear has noted that he's more interested in moving the state "not left or right, but forward," and Thursday he doubled down on such statements — adding that all he cares about is "a better future" for Kentucky.
Furthermore, Beshear said any bickering could be time better spent.
In other news from the governor:
— A pair of large donations have recently come for both the Team Eastern Kentucky Flood Relief Fund and the Team Western Kentucky Tornado Relief Fund. The Kelly Clarkson Show recently contributed $20,000 to eastern Kentucky, while Rep. Randy Bridges and the Kentucky Moose Association handed more than $53,000 to western Kentucky.
— Following 99 consecutive days of gas prices falling nationwide, Thursday saw a minimal uptick in the country's price per gallon. Beshear said Kentucky's gas prices remain in decline, and as of Thursday were still, on average, 43 cents lower than the nation.
— COVID-19 testing positivity, ICU usage and death rates continue to decline not just in Kentucky, but across the world. Beshear said he and Public Health Commissioner Dr. Steven Stack are still encouraging eligible Kentuckians to get new booster shots heading into the fall, especially for those 12 and older.


This article is first published on Source link