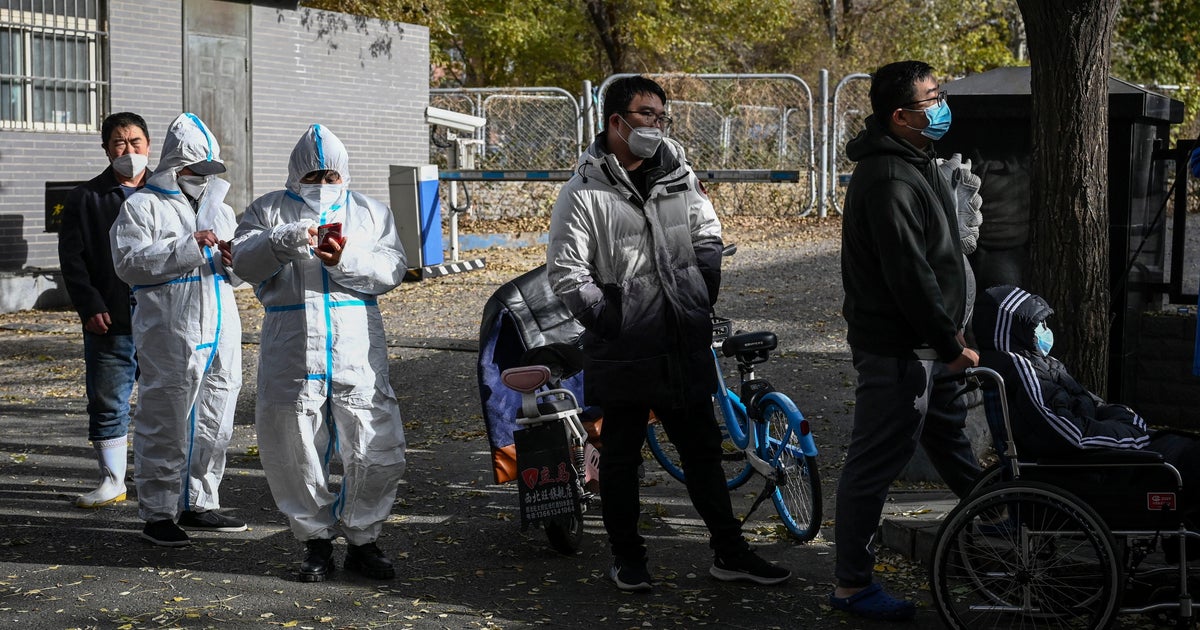 Beijing — The draconian "zero COVID" policy that China has long touted as a scientific and effective countermeasure to the global the coronavirus pandemic seems to fail. On Friday, authorities reported a record-high number of COVID-19 cases in mainland China for the second day in a row.
There were 32,695 new infections on Thursday, the highest since the virus was first detected in the central Chinese province of Wuhan in late 2019. The rise in cases has prompted new and widespread lockdowns and shutdowns in several major cities.
While the sharp increase in infections raises serious questions about the success of measures introduced by the ruling Communist Party with the stated goal of eradicating the disease, the number of cases in many other developed countries is much lower.
The US reported 36,030 new cases on Thursday, with a population only a quarter of that of China.
But Beijing stands its ground. Instead of accepting higher infection rates, hoping that vaccines will curb hospitalizations and serious cases, as in the US and other major economies, Chinese authorities intensify efforts to destroy the virus completely.
While the effort looks increasingly futile, officials in cities across the vast country are touting plans to build additional isolation facilities.
Under the zero-contagion principles of COVID-19, which have become a signature policy of President Xi Jinping, anyone infected and even their close contacts are forced to self-isolate in an attempt to stop any spread of the highly infectious virus.
This approach has been difficult for the people of China who are in lockdown – and closed businesses – especially because other countries seem to coexist with illness.
Japanese financial services firm Nomura estimates that the areas now under lockdown historically produced more than a fifth of China's gross domestic product (GDP).
The refusal of the leadership of China from significantly adjust your approach the pandemic has sparked a growing public backlash – something that is itself unusual in a tightly controlled society.
Despite being censored domestically, the videos made their way onto foreign social media and messaging apps, revealing the rise of defiant voices.
A resident of Chongqing, a metropolis in western China whose residents have been suffering from intermittent lockdowns in various areas for weeks, seen in one video cry "Give me liberty or give me death!" in an impassioned speech quoting one of America's founding fathers near what appears to be a residential area of ​​the city.
In Guangzhou, where the lockdown has been in effect since the beginning of November, local residents are fed up were noticed (above) throw bars torn from rickety metal barricades erected to keep them from moving through their community.
In the extreme west of the country 10 people died in the fire in a residential building in the city of Urumqi, which has been under partial lockdown for more than 100 days. Video in social networks fire engines were shown, which were difficult to pass the complex, in the form of fences installed to prevent residents from entering, prevented fire brigades for hours.


This article is first published on Source link