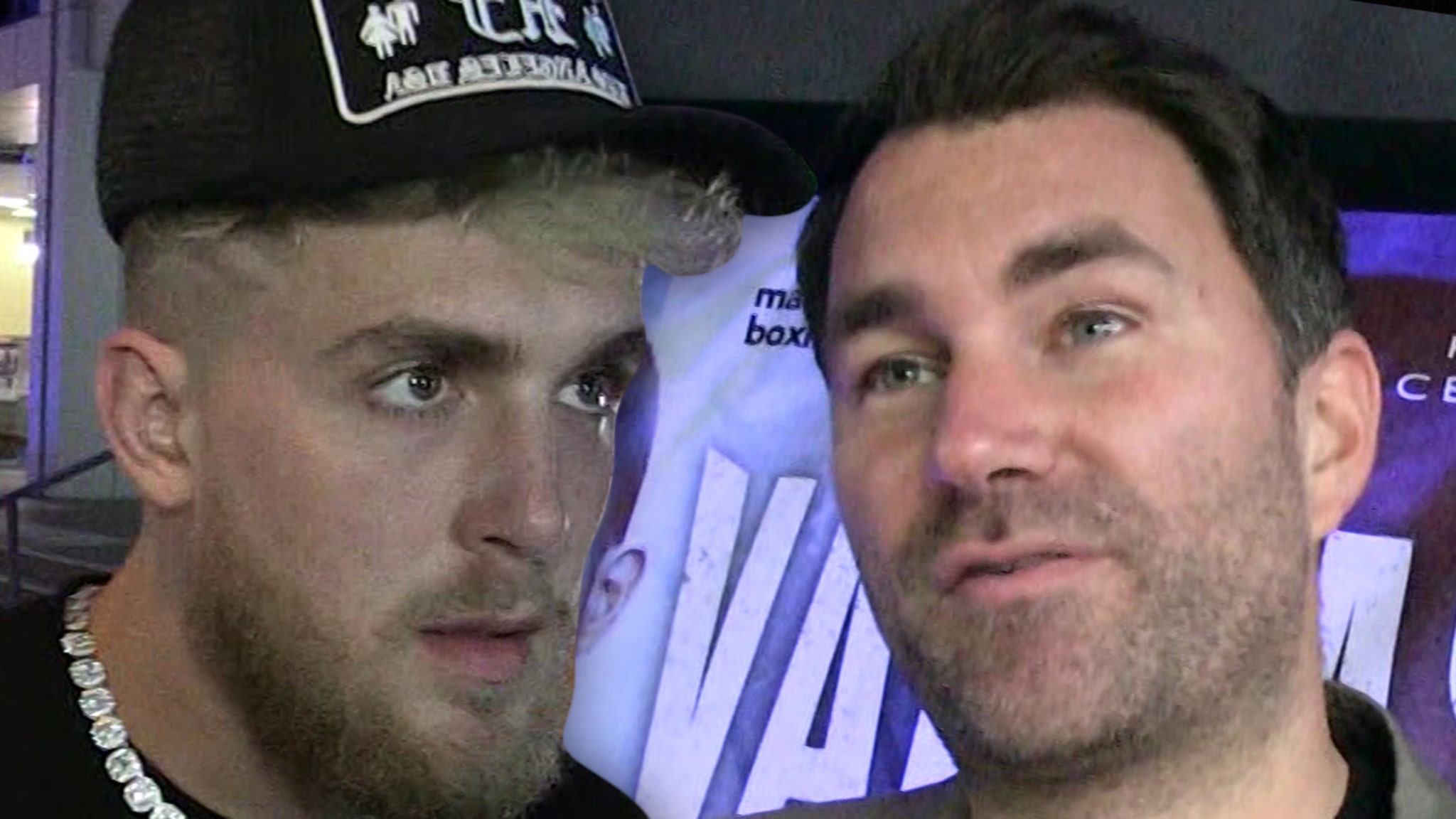 Jake Paul sue with Eddie Hearn – one of the most powerful men in boxing – after The Problem Child claimed the promoter had paid off the referee in his last two high-profile fights.
In a recently filed lawsuit received by TMZ SportsHearn and his company Matchroom Boxing claim their reputations have been damaged after Paul, 25, "made blatantly false and baseless allegations" during an interview on September 20.
In the conversation, Paul claimed that the referee had paid off Hearn's matchboxing Glenn Feldman in August Alexander Usyk against Anthony Joshua to fight Paul claimed the same judge also received money from Matchroom in April Kathy Taylor against Amanda Serrano to fight
Taylor won a split decision over Serrano, while Joshua lost a split decision to Usyk.
"Glenn Feldman shows up in Saudi Arabia and kills Anthony Joshua to win a fight when everyone who watched the fight said it wasn't a split decision," Paul said … before adding: "Obviously this guy gets paid by Matchroom Boxing."
Hearn included Paul's video interview as evidence in the lawsuit.
Paul also admitted in the interview that it was "a bold statement and an accusation that I don't think is likely, but it's just obvious. And they're not even trying to hide it."
Hearn, who is suing Paul for defamation, called the comments "extraordinarily false."
He is asking for more than $75,000 in damages.
This article is first published on Source link