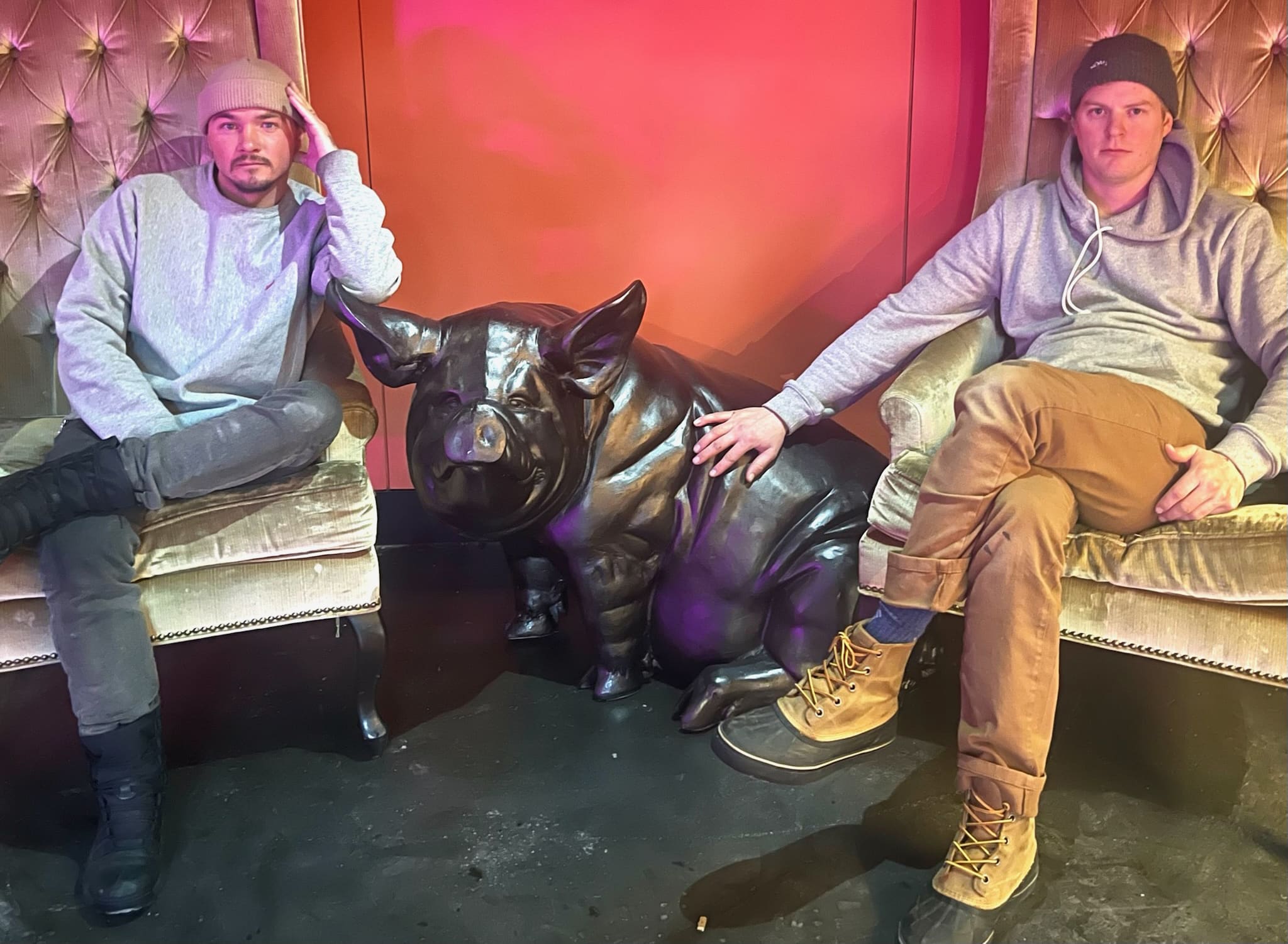 Josh Schmitz is in the holiday spirit.
The owner of Denver restaurant group Handsome Boys Hospitality is getting ready to open up his Halloween pop-up bar called Spirits Halloween for the month of October within the former Zio Romolo's Alley Bar at 2400 W. 32nd Ave. in LoHi.
Schmitz will take over the 1,500-square-foot space, adjacent to pizza shop Tony P's, from October to the end of December before Juan Padro moves in with his Japanese restaurant in January.
Padro purchased Tony P's remaining five-year lease on the LoHi space in June and will open Kumoya with chef Corey Baker next year. Tony Pasquini, who opened Tony P's in 2007, is moving his restaurant two blocks south to a smaller space at 3000 Zuni St.
"We knew Tony P's was moving and when we were looking for new spaces for the pop-up, this just sort of fell in our lap," Schmitz said. "It just so happened that his move-out date was delayed three months, so it was almost serendipitous. Pop-ups are interesting because you're either taking over the space of a fallen bar or from someone moving spaces."
In addition to Spirits Halloween, which will have a haunted diner theme with "Hocus Pocus" on repeat, Schmitz will operate his Christmas pop-up bar, Naughty List, in the space from Black Friday to New Years.
Both bars will have no cover and be open from 4 p.m. to 12 a.m. during the week and until 2 a.m. on the weekends. Customers will still be able to grab pizza from Tony P's next door.
"The thing that separates us from other pop-ups is that this is not a ticketed experience where you're ushered in and ushered out 45 minutes later," Schmitz said. "Come and stay as long as you want, or even throw your own Halloween party with us."
Schmitz previously operated both pop-up bars in a 2,000-square-foot space at 1403 Larimer St. in Larimer Square last year. He then opened Disco Pig night club in the space, but has since moved it across the street to the former Milk & Honey space at 1414 Larimer St.
"We're excited to be testing out a new demographic in the Highlands, and a lot of us got our start in the food and bar scene in this area. So, it's fun to be back," Schmitz said.
Schmitz, 35, launched Handsome Boys Hospitality with business partner Matt Haberman during the pandemic. He has since grown it from five to nearly 120 employees.
The restaurant group's offices are in Larimer Square, where it also owns Hidden Gems (a Wizard of Oz-themed ice cream shop) and the Alice in Wonderland-themed Drunken Bakery. The company also operates the Harry Potter-inspired Telephone Pub in Lakewood's Belmar, the "Teenage Mutant Ninja Turtles"-inspired Casey Jones on South Broadway and RiNo Country Club, a putt-putt bar with a biergarten.
He's also working with El Chingon Mexican Bistro owner Lorenzo Nunez to launch Eden (formerly slated to be known as Con Safos) at 1416 Market St. in LoDo this summer.
This article is first published on Source link