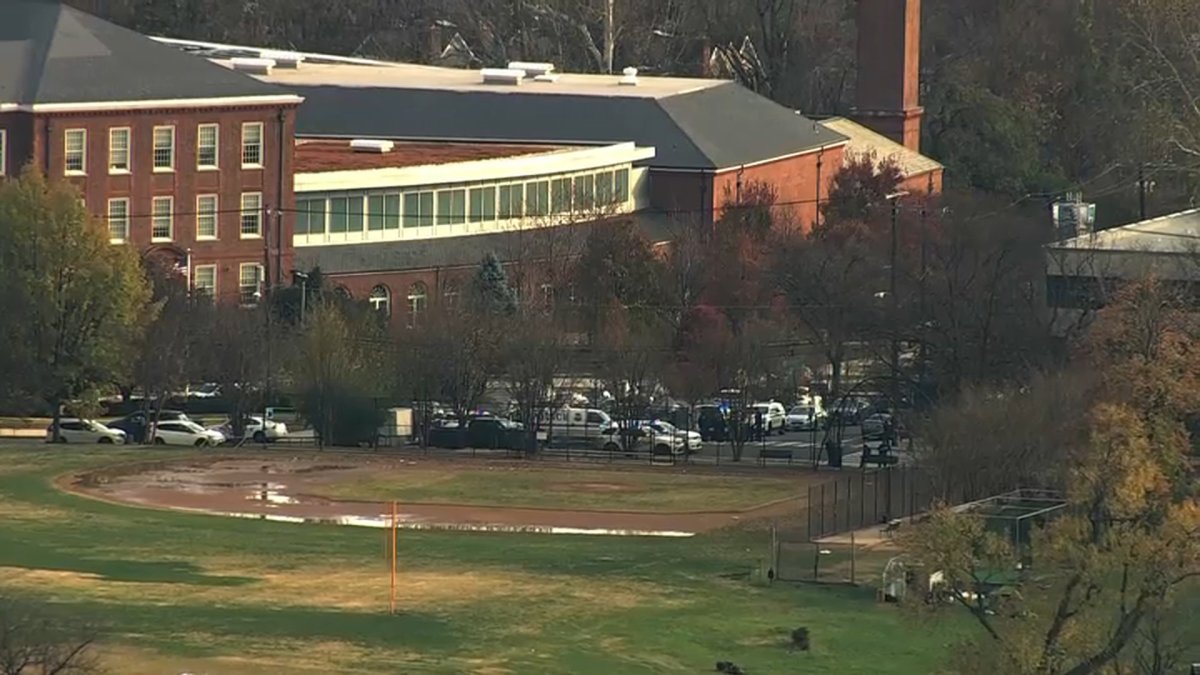 A high school in Northwest D.C. was briefly on lockdown Friday afternoon after reports of gunshots heard nearby, authorities say.
Someone flagged down a school resource officer at Jackson-Reed High School, formerly Woodrow Wilson High School, about 2:45 p.m. about the sound of gunshots, D.C. police said.
"We quickly learned that there was at least one individual who fired a gun," Metropolitan Police Department Cmdr. Duncan Bedlion told reporters.
The suspect then got into a black Infinity sedan with Virginia plates TXT6922. Multiple other people were inside of the car, Bedlion said.
Bedlion said police don't yet have a description of the suspect.
The high school was put on lockdown and a nearby elementary and middle school were on a lesser "alert" status, a spokesperson for D.C. Public Schools said.
Authorities lifted the lockdown about 4 p.m. and students were seen leaving the school.
Bedlion said there was some property damage due to the shooting, but police are unaware of any injuries.
No further information was immediately available.
Stay with News4 for updates to this developing story.


This article is first published on Source link