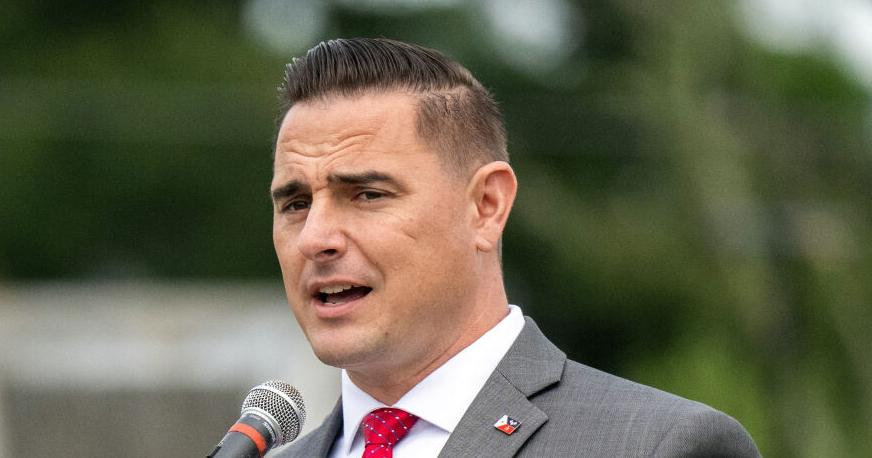 Lafayette Mayor-President Josh Guillory wants to restore more than $250,000 in raises for non civil service directors and top staff that the City and Parish Councils stripped from his budget.
The City and Parish Councils on Sept. 8 unanimously rejected the raises Guillory proposed in his preliminary 2022-23 budget for the fiscal year that begins Nov. 1.
On Monday afternoon, Guillory sent an email to council members advising them he was using line-item veto powers to restore pay raises for 15 employees at at total of $259,000 a year. Some of his directors would receive pay increases of more than $30,000 a year.
The City and Parish Councils are scheduled to vote Oct. 4 on overriding Guillory's veto. A two-thirds vote, or 4 out of 5, on each council is needed to override the veto, according to the Lafayette Parish Home Rule Charter.
Guillory, in veto documents submitted to the councils, explained he has streamlined several divisions and operations in city-parish government since taking office in January 2021.
"We have eliminated high-paying civil service positions and increased accountability and responsibilites of appointed professionals," Guillory wrote. "With their increased roles and responsibilities, I believe it makes sense to bring total compensation for these positions more in line with private sector opportunities."
Those in line for pay raises include:
Fire Chief Robert Benoit, $37,651 increase from $137,349 to $175,000.
Chief Financial Officer Lorrie Toups, $35,272 increase from $162,728 to $198,000.
CAO Cydra Wingerter, $32,669 increase from $139,831 to $172,500.
LUS Fiber Director Ryan Meche, $25,000 increase from $153,000 to $178,000.
Public Works Director Chad Nepveaux, $14,800 increase from $135,150 to $150,000.
Community Development, Planning Director Mary Sliman, $7,500 increase from $128,867 to $136,367.
Drainage Director Brian Smith, $5,000 increase from $127,663 to $132,633.
Traffic, Roads and Bridges Director Warren Abadie, $5,000 increase from $129,948 to $134,948.
Parks, Arts, Recreation and Culture Director Hollis Conway, $5,000 increase from $129,023 to $134,023.
IT Chief Innovation Officer Randy Gray, $5,000 increase from $127,968 to $132,968.
All of the above are not civil service employees. They serve at the pleasure of the mayor-president. All Lafayette Consolidated Government employees received an annual 2% pay increase.
In June, the City Council rejected a Guillory proposal to increase the police chief's salary from $132,000 a year to $171,000 a year. The position is filled temporarily. Guillory's administration advertised the position at $171,000 a year without first seeking council approval. The $37,985 raise was stripped from the proposed 2022-23 budget by the council.
Three candidates are still in the running for the permanent police chief job. Interviews are expected in October. The chief is appointed by the mayor-president.


This article is first published on Source link