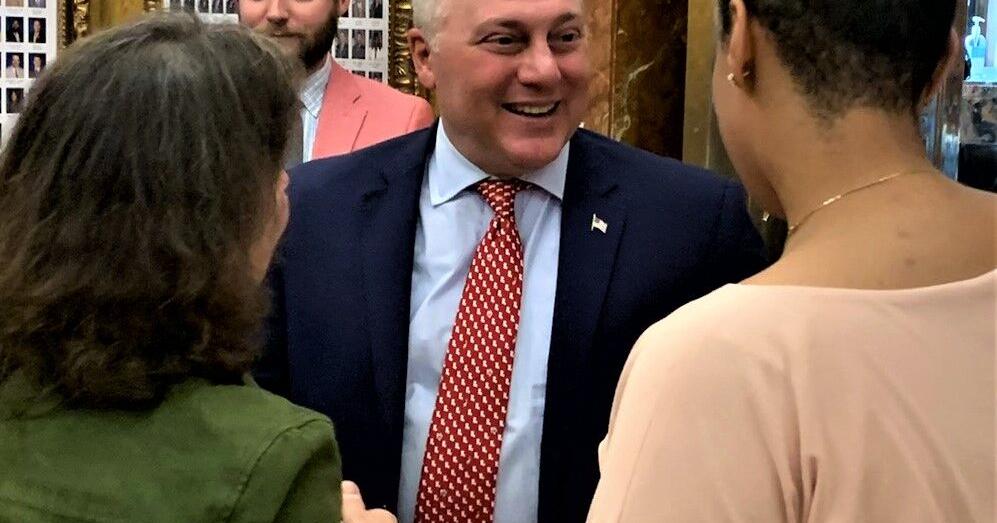 U.S. Rep. Steve Scalise always enjoys returning to the State Capitol, as he did on Thursday.
Scalise, who as minority whip is the second ranking Republican in Congress, spent 12 years in the Louisiana House and several months in the state Senate representing a Jefferson Parish district, before winning election to go to Washington in 2008.
"I'm still a man of the House," Scalise told the current House members, who stood during his five minutes of remarks to them.
Scalise noted that he served with several of them: Rep. Francis Thompson, D-Delhi; Rep. Cedric Glover, D-Shreveport; Rep. Brett Geymann, R-Lake Charles; and Rep. Robby Carter, D-Greensburg.
Scalise also noted that he served in the House when the Legislature in 2006 approved a measure that would ban abortions in Louisiana if the Supreme Court ever overturned Roe v. Wade, as it appears poised to do, according to the recently-leaked draft ruling.
Scalise told the House members that he visited Poland and Ukraine two weeks ago and while in Poland met several members from the 82nd Airborne Division who are from Louisiana. They told him how much they miss Louisiana food, so Scalise put together a care package for them.
It contained Tabasco sauce, Tony Chachere's seasoning and a mix for beignets.
"They are representing our state as proudly as you and I both know they will," Scalise said. "Just remember, we're part of something bigger."


This article is first published on Source link