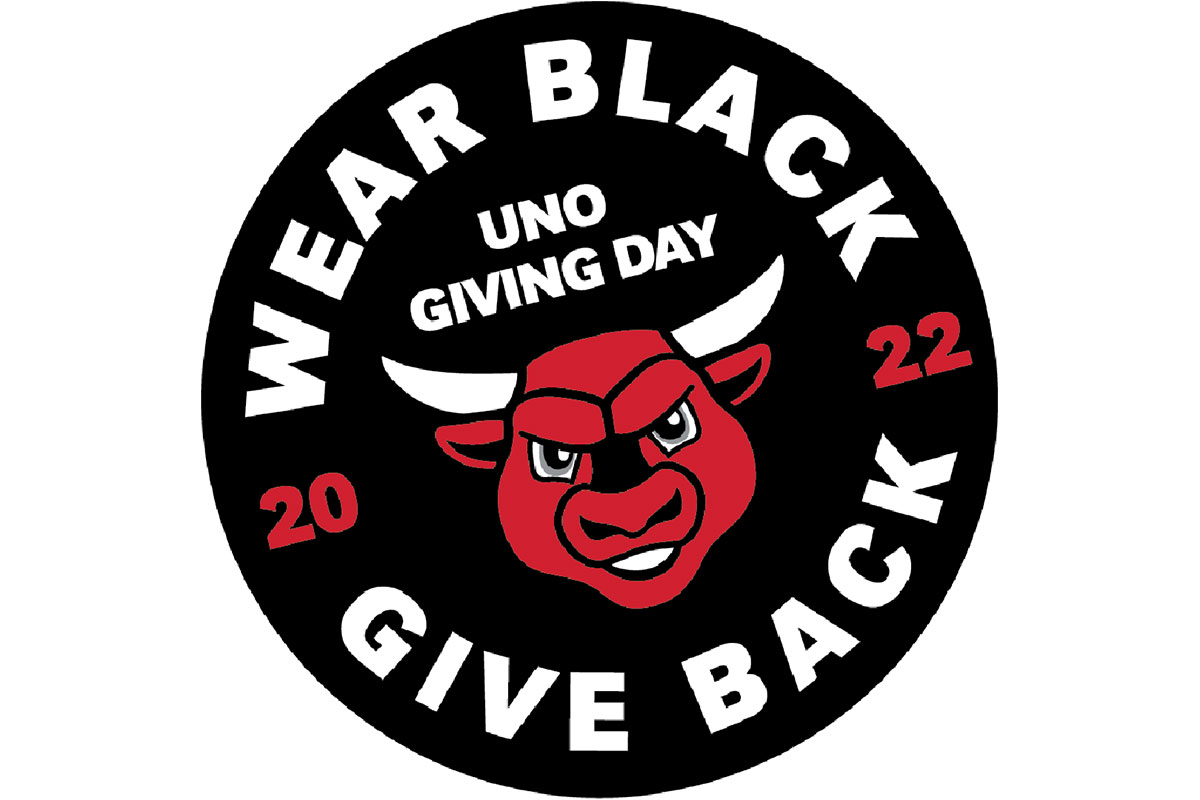 Wear Black, Give Back is a 24-hour day of giving to UNO to raise money for scholarships; colleges and programs; student groups and activities; inclusion and wellness; and much more!
Mavericks across the country can show their spirit, wear their black UNO gear, and post to social media with the hashtag #WearBlackGiveBack.
The College of Public Affairs and Community Service is participating big time! We have many programs and causes that need your support. You can find all the details on the CPACS Wear Black, Give Back page.
Join the fun!. Listen to MavRadio.fm on Oct. 12-13 for coverage and updates.
Psst! Want to know a secret? You don't have to wait until October. The giving has already started! Go to givingday.unomaha.edu to be one of the first to show your support of CPACS.
Our Challenges
To add to the fun and impact of the day, CPACS has issued three challenges.
Christine and B.J. Reed CPACS Completion Scholarship Challenge — If 25 people give to support this scholarship, then Dean John Bartle will give an additional $250 gift to support CPACS students through this scholarship.
A CPACS-wide challenge and a challenge specific to the School of Criminology and Criminal Justice is also in the works. Check the CPACS Wear Black, Give Back page for details as they are available.
Our Causes
Christine and B.J. Reed CPACS Completion Scholarship
Goodrich Scholarship Program
School of Criminology and Criminal Justice
Aviation Institute
Division of Continuing Studies
Emergency Management and Disaster Science
Flying Mavericks Flight Team
Gerontology Department
Grace Abbott School of Social Work
School of Public Administration
This article is first published on Source link