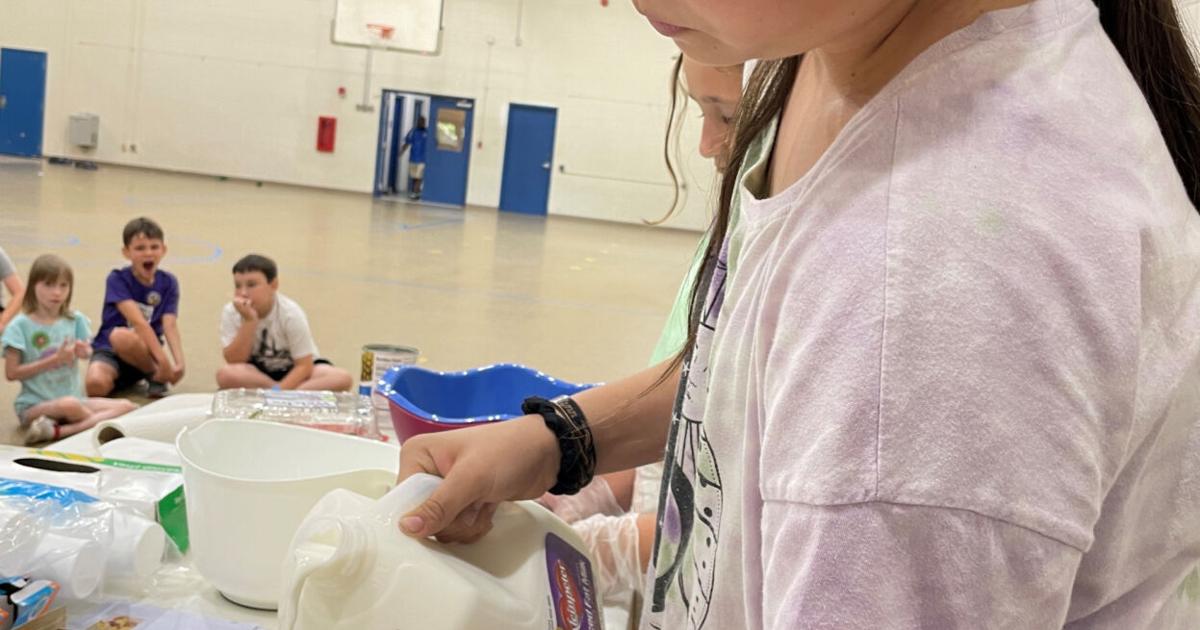 During the summer, youth from throughout the parish took part in the West Feliciana Parks and Recreation Summer Camp.
Layne Langley, area nutrition agent with the LSU AgCenter, worked with campers to teach them about nutrition and making healthy choices while providing fun, hands-on activities.
Langley's first visit was in June. Youth learned being physically active 60 minutes each day is important to their health. They also learned they should include aerobic activities, muscle-strengthening activities and bone-strengthening activities when being physically active.
The campers learned what it means to be sedentary and that they should reduce time spent in sedentary behaviors. One activity had campers move to one side of the room when they heard a physical activity behavior and then move to the other side of the room when they heard a sedentary behavior.
In Hit the Deck, they worked in teams to complete a relay race that included physical activity cards they had to select and complete. In another activity, campers acted out parts of a story depending on the physical activity words they heard.
The session wrapped up with the campers preparing and sampling Magical Fruit Salad.
In July, Langley returned twice to the camp to lead sessions on snacking and fat.
The campers learned that snacks can be healthy, but that it depends on what you eat. The kids learned "Go Snacks, Slow Snacks, and Whoa Snacks," which uses the traffics light colors for foods. They received tips on what to look for when picking out snacks.
The campers sampled to-go snack ideas from each of the MyPlate food groups. They participated in a Go Go Go for Go Snacks activity, where teams raced and placed food cards in "go" and "whoa" columns.
The session ended with the youth preparing and tasting white chocolate orange pudding.
During the fat session, Langley spoke to the campers and offered them tips to make healthier choices when eating out, preparing foods at home or stopping at a convenience store.
Youth wore food signs around their necks that each had a different food item from a day's menu. Each camper flipped their food sign over to show how much fat was in their food item. After all the food signs for that day's menu had been flipped, Langley revealed how much fat was in that menu using shortening.
Then she had another set of campers put on different food signs for another day's menu. They flipped their signs to show not only the amount of fat in their food items but also that this was the healthier menu, because the plate contained a smaller amount of shortening.
The session ended with the campers making and sampling strawberry pizzas.


This article is first published on Source link