The World Health Organization (WHO) said Thursday it has approved the use of Paxlovid, Pfizer's ( PFE) oral antiviral therapy with COVID-19 in high-risk patients.
The WHO has stated that Paxlovid is by far the most potent drug available for the treatment of COVID-19, and analysis of test data has shown that therapy dramatically reduces the risk of hospitalization.
Two clinical studies involving nearly 3,100 patients found that Paxlovid reduced the risk of hospitalization by 85%.
High-risk patients include the elderly, those with impaired immune systems or chronic diseases, and those who have not been vaccinated.
The high-risk group is treated according to the recommendations.
The panel cited new data from two clinical trials involving 3,100 patients who found that Paxlovid resulted in 84 fewer hospital admissions per 1,000 patients who received treatment with little or no risk of severe side effects when used for five days after the onset of symptoms.
This writer knows two families who took Paxlovid and who benefited from treatment while avoiding hospitalization.

Investment dissertation

WHO approves Pfizer for oral treatment COVID-19 Paxlovid for high-risk patients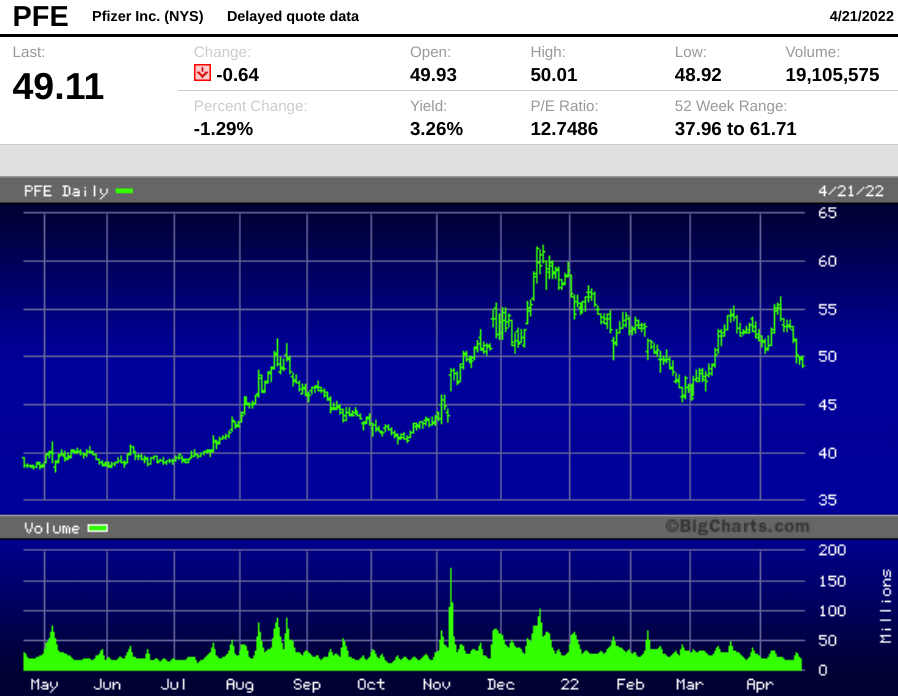 Pfizer expects Paxlovid to generate $ 22 billion in sales worldwide in 2022. Expect more details when the company announces earnings for the first quarter on May 3, but we will view Pfizer as the main holding company, even if there is no COVID-19. Given that COVID-19 will not go anywhere in the near future, we believe that the recent weakness of shares – is an opportunity for investors to lower the average level.
_____
Source: Stock news
Share price data is provided by IEX Cloud with a 15-minute delay. Chart cost data is provided by TradingView with a 15-minute delay.


This article is first published on Source link